Gerald Lashway and his two sons, Gerry and Larry share a passion for the wood industry. Today Gerald proudly maintains his position as lead sawyer at Lashway Lumber, the family's sawmill. Brothers Gerry, who runs Ponders Hollow, and Larry, who heads Lashway Lumber, work hand-in-hand to successfully move the family business into the future, continuing a tradition of producing finely-crafted
wood products.
Board of Directors
Member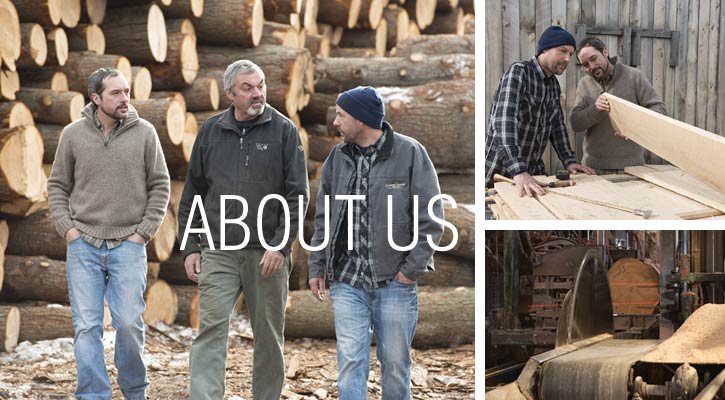 Founded in 1954, Lashway is now managed by its fourth generation of family entrepreneurs.  This depth of experience and commitment manifests in every aspect of our business.
Lashway Lumber  is able to do everything from start to finish on our own property. So in our way we are trying to help usher in a renaissance of American manufacturing. We are a custom sawmill where every order is custom sawed to specifications. Everything we do we do with ultra-precision and strict quality control.
 
What started out as a classic sawmill has flourished into a diverse wood products business still rooted in custom sawmill work but also includes a wide range of logging services and custom kiln drying. Our standards of customer service have never wavered; they've only deepened with time.
 
In 2005 Lashway Lumber expanded its business through a  sister company, Ponders Hollow (Westfield, MA) which specializes in moulding and flooring, continuing and extending the family's dedication to wood-related products. Between Lashway Lumber and Ponders Hollow, our family of wood specialists provides you with a "soup to nuts" solution for all your lumber needs, from cutting down timber stands to selling refined finishing wood grades and everything in between.

Lashway Lumber was featured in a video for Vacutherm kilns. Take a look!